For wildlife removal in Newport, KY or anywhere in Northern KY, Cincinnati, or Southeastern IN, call Tri-State Wildlife Management at (859) 635-0037 or (513) 853-0037
Tri-State Wildlife Management – Protecting You, Your Property, and Your Investment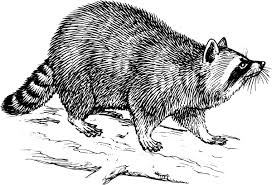 Newport, KY Wildlife Removal: Wild animals in the Greater Cincinnati area are actively seeking warm shelter for the cold winter. Although outdoor den sites are typical for many rodents during the hot summer, those same den sites are not ideal this time of year. Oftentimes, raccoons and squirrels seek out shelter in the attics, chimneys, and other crevices of homes and businesses. Bats and mice are also typical residences of attics. If you hear noises in your attic, ceiling, wall, or chimney, you probably have a wild animal(s) in your home.
All homes can at one time or another be vulnerable to wildlife entry; however, homes in need of repair are most at risk. "In need of repair" can mean anything as simple as a loose gutter or shingle, or as complicated as chimney tuck pointing or needing a whole new roof. Due to the historical nature of the homes in Newport, KY, many homes may be in need of some type of repair, be it simple or complicated.
It is important to mention, however, that a home or building may not need any repairs, but is still vulnerable to a wildlife invasion. Many factors play into this, so we'll explore a few of them here:
First, if wildlife are attracted to your yard, they will be more attracted to your home as well. Mature trees, shrubbery, overgrown landscaping, bird feeders, pet food and garbage cans left outside, etc., all contribute to an increase in wildlife in your yard. If squirrels and raccoons are using your yard as a place to live in the warmer months, they may not look any further than your home as a place to stay for the winter.
Another factor that makes some homes and buildings more vulnerable than others is the type of outdoor construction materials used. Brick is less vulnerable than siding, and wood is typically the most vulnerable. Other building materials are also very important, including chimney capping, fascia, drip edge, etc.
A related factor is the quality of workmanship. In the Greater Cincinnati area, it's common for builders to not install drip edge on homes. Lack of drip edge gives squirrels enough space to begin gnawing their way into a home. It is also enough space for raccoons to get a grip to start ripping their way in. Lastly, lack of drip edge gives bats or mice enough clearance to enter into a home.
As a full service company, Tri-State Wildlife Management initiates an Integrated Wildlife Management Program beginning with an inspection and customer education, followed by removal of intrusive wildlife and repair of wildlife damage. TSWM also offers prevention, restoration, and cleanup services.
Tri-State Wildlife Management uses a variety of products and methods for repairs, prevention, and restoration.  TSWM seals homes and businesses with specialized wildlife restoration products, installs custom and standard chimney caps, vent screens/coverings, as well as barrier walls and fencing. TSWM provides habitat modification as another preventative technique. When cleanup services are needed or desired, it typically involves the removal of bird, bat, or raccoon droppings, and contaminated debris from attics or other wildlife invaded areas. TSWM also offers dead animal removal services and MUCH MORE.
We strive for the most humane and environmentally effective techniques for dealing with wildlife problems. Tri-State Wildlife Management's use of modern innovative methods provides sound wildlife management services to ensure the protection of our customers' investments and health.
Tri-State Wildlife Management is fully licensed and insured, and we stand behind all our work.
For wildlife removal in Newport, KY or anywhere in Northern KY, Cincinnati, or Southeastern IN, call Tri-State Wildlife Management at (859) 635-0037 or (513) 853-0037
Comments are closed.