Yesterday, across the United States we celebrated Memorial Day, remembering those who died while serving in our armed forces.  Many of us gathered at parades and backyard cookouts enjoying the company of friends and family.  It might have been the first time this season that you were outside your home at dusk or after dark and you may have noticed something unsettling coming from your house.  What first may have appeared as a little shadow out of the corner of your eye, soon became evidence of bats exiting the far reaches of your home. As the realization sets in the inner voice inside your head starts screaming, "I have bats in my house!" Followed by unsettling thoughts of safety and cost. If this is something that you or someone you know has recently experienced give Tri State Wildlife a call. More often than not we are able to put your mind at ease regarding both the safety and the cost of your situation. Tri State Wildlife is a full service company.  We can humanly eliminate bats from your home and also offer additional services for removing droppings left behind in attics or knee walls as well as re-insulation of contaminated areas (request a separate quote for such services).
Do Not Try to Get Rid of Bats on Your Own
Excluding bats from your home is not something that a Do-It-Yourselfer should undertake.  There are many series issues to consider when dealing with bats and your home. From a health stand point the risk of exposure to rabies from a bat scratch or bite has drastically increased over the past few years, with the number of bats testing positive for rabies increasing to 5-10%. In addition, particles from bat droppings can become airborne if mishandled, resulting in a histoplasmosis infection of your eyes or lungs.
In addition, Tri State Wildlife technicians are trained to thoroughly inspect a structure to identify all current and potential entry points. If the potential entry points are not addressed prior to exclusion, the bats will use them to reenter the structure. DIYers as well as general contractors commonly use the wrong products when attempting to exclude bats from a home. Often times this adds additional cost to the homeowner when Tri State Wildlife's technicians have to undo some of the "repairs" that were previously attempted to fixed the problem.
So if you are finding yourself saying, "I have bats in my house!" Give us a call today. 859-635-0037
Tri State Wildlife – Bat Removal Specialist – 859-635-0037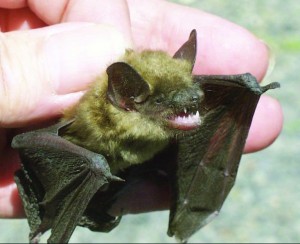 Comments are closed.