For wildlife removal, exclusion, and repair services in Cincinnati, Northern KY, or Southeastern IN, call Tri-State Wildlife Management at (513) 853-0037 or (859) 635-0037.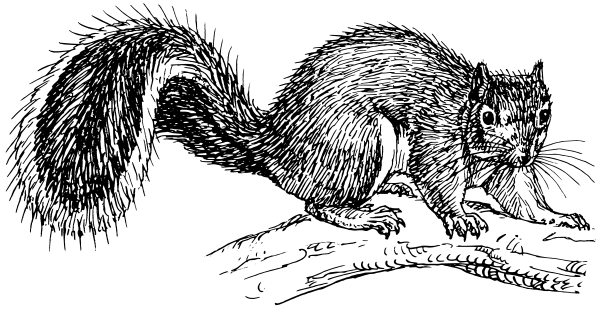 Tri-State Wildlife Management – Protecting You, Your Property, and Your Investments
Mariemont, OH Squirrel Removal: Looking for a warm place to call home for the winter, squirrels are taking up residence in the attics, walls, and chimneys of Cincinnati homes. Although squirrels prefer tree den sites during the hot summer, they would much prefer to stay within the warm confines of your home during the cold winter. The Village of Mariemont is just one of the many areas around Cincinnati this winter that will have home and business owners frustrated with squirrels getting into their attics and building crevices. Tri-State Wildlife Management can take care of your squirrel problems and give you peace of mind this winter.
Squirrels are one of the more frustrating animals to deal with because they can be difficult to remove and exclude permanently. Squirrels can be difficult to trap, and squirrel trapping requires a lot a patience. Sometimes it takes squirrels a long time to get used to new things, including traps. It may take awhile for the squirrels to get used to the trap and actually go inside of it. Also, there can be multiple squirrels living in one attic, so squirrel trapping isn't usually a one and done process. Tri-State Wildlife Management has the experience and patience needed to remove all violating squirrels from your home.
Squirrels can be difficult to exclude permanently because they can gnaw their way back into a home even after their entry points have been repaired. Wildlife grade construction materials must be used to repair the entry points, but even further, vulnerable areas on the home must also be repaired or they too will become entry points for squirrels. Even when taking every precaution, squirrels may continue to gnaw on the exterior of your home in an attempt to gain access to the attic. Some habitat modification tips, such as trimming back trees 10 feet or more from the roof, and taking down bird feeders may help solve this problem. The carpenter on staff at Tri-State Wildlife Management only uses wildlife grade construction materials to repair entry points and at-risk areas on your home to give you and your home the best line of defense against violating squirrels.
Once a squirrel has found a winter home in an attic or other home crevice, it will return yearly. This becomes an even bigger issue because squirrel young can also return yearly. In addition, other squirrels may take up residence if they pick up squirrel scent. One way to mitigate this issue is to do a thorough job when trapping to ensure all violating squirrels are removed.
Tri-State Wildlife Management works for you to provide a cost effective solution to your squirrel intrusion and/or damage issue. As a full service company, we initiate an Integrated Wildlife Management Program beginning with an inspection and customer education, followed by removal of intrusive squirrels and repair of squirrel damage. TSWM also offers prevention, restoration, and cleanup services.
Tri-State Wildlife Management uses a variety of products and methods for repairs, prevention, and restoration.  Not only does TSWM seal homes and businesses with specialized wildlife restoration products, but we also install wildlife deterrent custom and standard chimney caps, vent screens/coverings, as well as barrier walls and fencing. We strive for the most humane and environmentally effective techniques for dealing with wildlife problems. Tri-State Wildlife Management's use of modern innovative methods provides sound wildlife management services to ensure the protection of our customers' investments and health.
Tri-State Wildlife Management is fully insured, and we stand behind all of our work.
Mariemont, OH Squirrel Removal: For squirrel removal and exclusion in Cincinnati, Northern KY, or Southeastern IN, call Tri-State Wildlife Management at (513) 853-0037.